Shoplifting Defense Attorney | Sacramento CA
Are you facing shoplifting charges?
Sometimes shoplifting is the result of forgetfulness and sometimes it is the result of an impulsive desire. When the value of the items stolen is less than $400 it is treated as petty theft. This is a misdemeanor that can sometimes be dropped if the item is returned or if restitution is paid. However, when the value of the stolen item is higher than $400 it is considered grand theft and the potential consequences are increased since it is a felony. We can help you address these charges and in some cases, reduce or eliminate them altogether.
Our lawyers handle the defense of all kinds of cases involving theft crimes. We are familiar with the emotions caused by being charged with shoplifting. We will clearly explain the available options and help to deal with the matter quickly and effectively. We will attempt to get your charges dropped or reduced and work with any businesses involved to negotiate a positive outcome to your charges.
Many businesses use theft prevention systems like security tax, cameras, and guards. Big businesses can lose a lot of money annually to shoplifting. Our legal team will explore each unique element of your case as quickly as possible to mitigate negative effects that a conviction could bring. Repeat shoplifting offenders likely face increased penalties and potential felony charges that bring jail sentences. Helped to protect yourself from undue penalties by hiring us for your defense.
Counties Where We Practice Shoplifting Criminal Defense
Contra Costa County
El Dorado County
Placer County
Sacramento County
Solano County
Sutter County
Yolo County
Yuba County
Criminal Defense Legal News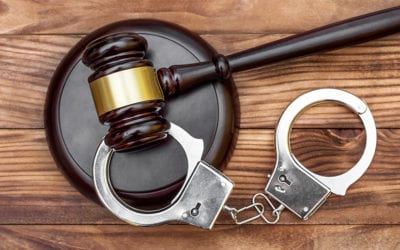 Are you or a loved one being charged for Domestic Violence? Abrate & Olsen Law Group have Legal Defense Options for you! Being charged with domestic violence in California does not mean you are guilty. Our first goal is to get your charges dropped before the case...
If you are facing criminal charges involving domestic violence in California, we understand that you have questions, and our Sacramento criminal defense attorneys are here to guide you through the legal process. To start, here is a list of domestic violence penalties...