Assault and Battery Criminal Defense Attorney
Are you facing assault or battery charges?
Assault or battery are separate crimes that are frequently charged together. Assault refers to the threat or attempt at using force to cause harm to another, and battery refers to the violence itself. If you or someone you love faces assault or battery charges, please contact us as soon as possible. We are on your side in and out of the courtroom. We can develop a legal defense strategy likely to result in a verdict in your favor.
A conviction of assault or battery likely brings severe fines, prison time, other penalties, a probation period and restitution. Defending these charges sometimes calls attention to the fact that physical contact was either defensive or unintentional. Other times it might be argued that the alleged incident was in fact only a malicious accusation and never happened at all. Depending on the circumstances, each case should have a unique strategy. We will give your case careful attention. Contact us today.
The Abrate & Olsen Law Group are experienced trial attorneys who work tirelessly on behalf of their clients. They are former prosecutor who use their experience knowing how a DA thinks in order to get the best and often unexpected outcomes for their clients.
As former prosecutors for both San Francisco and Sacramento as well as experienced defense attorneys, the attorneys at The Abrate & Olsen Law Group have the unique know how for how to best represent a client from the beginning stages all the way through a jury trial.
Daniel Olsen and Michael Abrate both have extensive trial experience with phenomenal results.
At the Abrate & Olsen Law Group, we specialize in aggressive and personalized representation for major felonies, misdemeanors, and DUI's. We are a full service criminal law group who will do everything possible to fight for your rights.
If you need strong, effective criminal defense representation against allegations of embezzlement, money laundering, fraud or other federal charges, or quality representation for a drug crime charge or other criminal investigation, Sacramento Criminal Defense Attorney Daniel L. Olsen and Michael G. Abrate can aggressively protect your rights in state and federal courts. The Abrate & Olsen Law Group is committed to excellence and to providing quality litigation to the greater Sacramento area.
Our skilled lawyer's expertise and attentive personal service is as close as your phone. Call 916-550-2688. Your e-mail messages are welcome. If you reach us from a police station or jail after an arrest, we can arrange to meet with you there.
Counties Where We Practice Assault & Battery Criminal Defense
Contra Costa County
El Dorado County
Placer County
Sacramento County
Solano County
Sutter County
Yolo County
Yuba County
Criminal Defense Legal News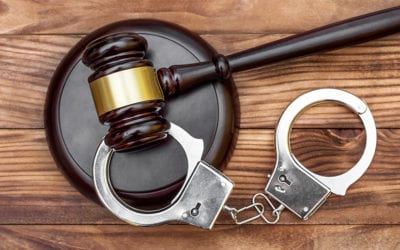 Are you or a loved one being charged for Domestic Violence? Abrate & Olsen Law Group have Legal Defense Options for you! Being charged with domestic violence in California does not mean you are guilty. Our first goal is to get your charges dropped before the case...
If you are facing criminal charges involving domestic violence in California, we understand that you have questions, and our Sacramento criminal defense attorneys are here to guide you through the legal process. To start, here is a list of domestic violence penalties...