Grand Theft Defense Attorney | Sacramento CA
Are you facing grand theft charges?
Depending on the circumstances and any previous criminal history, California can consider grand theft to be either a misdemeanor or a felony. Grand theft typically involves the unlawful taking of another person's property valued at more than $400. However, circumstances exist where grand theft can be charged for the taking of property valued at less than $400. For these types of complex charges, seasoned legal defense can be greatly beneficial to the fight for your legal rights. We have had past successes with grand theft cases and we know how best to serve your side.
Sometimes grand theft cases become complicated when prosecutors present additional charges. The theft of certain animals, guns, foods, or land often result in these situations. Charges of forgery, burglary, robbery, or receiving stolen property are common in these instances. We can educate you on the relevant laws affecting your case and act on your behalf to preserve your freedoms.
Punishments for grand theft convictions vary greatly in California. Jail sentences can be extended beyond three years in cases where additional charges have been brought. And grand steps frequently count as strikes under California's three strikes law.
We may be able to have charges or sentences reduced. We diligently look for investigative errors or improper violations of constitutional rights. Sometimes a reason to believe that there was consent to use the property in question may serve as the basis for a sound defense against grand theft charges. If you were in fact entitled to that property, good legal defense can highlight this for a successful outcome to the case. Call us today on (916) 550-2688 or find our contact information here.
Counties Where We Practice Grand Theft Criminal Defense
Contra Costa County
El Dorado County
Placer County
Sacramento County
Solano County
Sutter County
Yolo County
Yuba County
Criminal Defense Legal News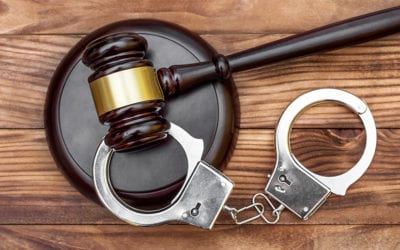 Are you or a loved one being charged for Domestic Violence? Abrate & Olsen Law Group have Legal Defense Options for you! Being charged with domestic violence in California does not mean you are guilty. Our first goal is to get your charges dropped before the case...
If you are facing criminal charges involving domestic violence in California, we understand that you have questions, and our Sacramento criminal defense attorneys are here to guide you through the legal process. To start, here is a list of domestic violence penalties...