Juvenile Crimes Defense Attorney | Sacramento CA

Are you facing juvenile criminal charges?
As one might expect, cases involving juvenile crimes are not treated the same as adult criminal cases. You should give us a call if your son or daughter has been accused recently of a criminal offense. The arrest of a minor disrupts families with stress and turmoil. We can give your child the best chance to stay out of the corrections system. We will try to have charges reduced or eliminated and advocate for court-ordered rehabilitation instead of punishment.
Judges determine the sentencing of juvenile offenders since they do not have the right to a jury trial. Our lawyers will push for your child to be able to make contributions to the community as a learning experience rather than harsher courses of action that are sometimes levied.
We have experience dealing with many types of juvenile offenses like burglary, gang crimes, murder, and rape. For crimes like these that carry a harsher punishment, we tried to keep them out of the adult criminal system and inside the juvenile court system whenever possible. We will provide information for you and your child at each junction and work to have juvenile criminal records sealed to avoid any negative impact in adulthood.
We can help you and your child if you are living in or near the greater Sacramento area. Contact our office as soon as possible after the arrest so we can advise your child who to speak to and how to prepare for court. The best interest of your child is important to us. We will stand with them from the outset to the conclusion and fight for their rights. Clear explanations and implications will provide the foundation you and your child need to make the best choices available.
Counties Where We Practice Juvenile Crimes Criminal Defense
Contra Costa County
El Dorado County
Placer County
Sacramento County
Solano County
Sutter County
Yolo County
Yuba County
Criminal Defense Legal News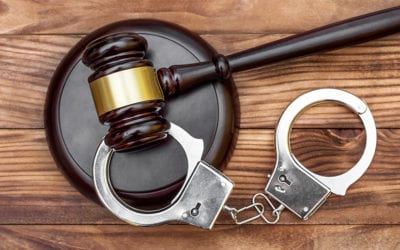 Are you or a loved one being charged for Domestic Violence? Abrate & Olsen Law Group have Legal Defense Options for you! Being charged with domestic violence in California does not mean you are guilty. Our first goal is to get your charges dropped before the case...
If you are facing criminal charges involving domestic violence in California, we understand that you have questions, and our Sacramento criminal defense attorneys are here to guide you through the legal process. To start, here is a list of domestic violence penalties...